word art paintings
inspirational contemporary art paintings
artist statement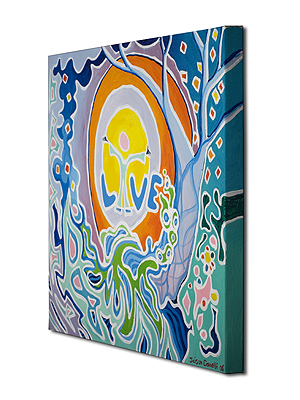 "I enjoy the creativity in transforming words and letters so that they blend together and behave as though they are part of nature. Each of these contemporary inspirational art paintings are an expression of love. They are meant as reminders and ways to connect with each other, with God, and the love that is within us. I have felt each one within my heart, so strongly, that I was compelled to paint them."

"Our own true nature is Infinite Joy! Always happy, Always peaceful, Always free." ~ Sri Swami Satchidananda

For more information about Cianelli's abstract word art paintings visit About Abstract Paintings.
buy fine art prints
Please visit our Print Gallery to purchase canvas art, metal art, acrylic art, and fine art prints on paper. Every piece of art is individually reproduced by one of the most respected giclée printing companies in the world with over 40 years of experience producing museum-quality prints.