abstract paintings
contemporary abstract paintings for sale
artist statement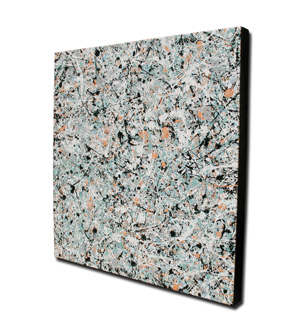 "The spontaneity and undefined barriers that the abstract painting process gives back is a wonderful feeling. Creating abstract paintings is a search for harmony where I am allowed to express myself without judgement. Where the painting journey goes is usually a mystery. I try to find a rhythm as I settle into an intuitive state of mind when creating abstract art. I feel my best work is created when time just passes by and the painting unfolds itself naturally. When this happens I end up with a truly unique abstract painting that represents a part of me."

"Imagination is more important than knowledge..." ~ Albert Einstein

For more information about Cianelli's abstract paintings visit About Abstract Paintings.
buy fine art prints
Please visit our Print Gallery to purchase canvas art, metal art, acrylic art, and fine art prints on paper. Every piece of art is individually reproduced by one of the most respected giclée printing companies in the world with over 40 years of experience producing museum-quality prints.