abstract energy art
large abstract art canvas prints
artist statement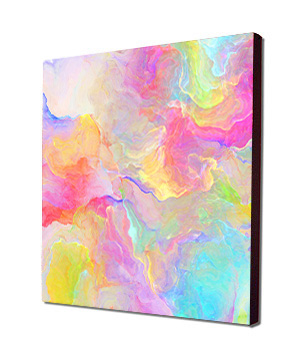 "I hope to stir your emotions and awaken your creative mind with these large abstract art canvas prints. These abstract energy artworks touch upon a familiar resonance that is inspired by patterns and color compositions in nature. I am interested in soothing colors, waves of light, and layered movement that evoke feelings and positively impact the senses. I explore both motion and rest, liveliness and tranquility - the ebb and flow of the constant and ever changing rhythms in life. The creative process for each piece of art often goes down its own meandering course as I interweave positive thoughts with creative intuition to produce abstract art with harmonious energies. Within most of these abstract art paintings I am inspired to create fluid lines that flow, swirl, and even vibrate. This movement represents the act of doing something and the desire to become more, such as to grow, to transcend limitations, and take the next step towards raising awareness or consciousness.

These energetic and emotive abstracts are created through a variety of techniques and mediums all combined into one final mixed media image. These complex layers include hand drawn artwork, acrylic paint drips and texture, algorithmic fractal generated images, and digitally altered photographs. I create these abstract artworks in a very large format so that I am capable of creating oversized vibrant and detailed canvas art via the giclée printing process. A giclée canvas art print is an individually produced, high-resolution reproduction done on a special large format printer. All my abstract art is for sale as a giclée custom made to order as canvas art, metal art, acrylic art, and paper print. Large gallery canvas art with a high gloss varnish is the most popular medium for reproduction."

"Energy is eternal delight." ~ William Blake

For more information about Cianelli's abstract art visit the Print Buying Guide or About Abstract Art section.
buy fine art prints
Please visit our Print Gallery to purchase canvas art, metal art, acrylic art, and fine art prints on paper. Every piece of art is individually reproduced by one of the most respected giclée printing companies in the world with over 40 years of experience producing museum-quality prints.