about
jaison cianelli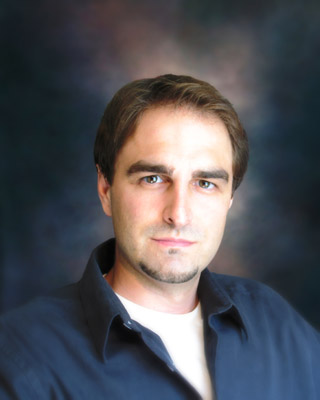 Jaison Cianelli is a self-taught American artist with a passion for expression. At the heart of his work is a desire to express his joy of life with others. Jaison specializes in abstract energy art and abstract landscape paintings using acrylic paint, mixed media, as well as a digital medium. His abstract paintings are an expression of uplifting energies created with a connection of nature and spirit in mind. They are the result of exploration and enjoying the process of intuitive creation and connecting with the moment.

Jaison paints with the canvas laying flat on a table so he can pour and drip paint onto the surface. He is intrigued by its natural flow, physical qualities and texture. Jaison's abstract landscape paintings have been observed as a display of energy with unique paint texture that is both refreshing and unconstrained, some calling it a form of controlled paint splatter. Jaison also creates very unique digital transformative artworks. The bulk of these works can be found in the very popular Abstract Energy Art collection. These large abstract works are the result of a combination of techniques created through a multi-layering process of artwork transformed from traditional paintings, photography, and digital art. This includes hand drawn artwork, paint drips and texture, fractal flame generated images, and digitally altered photographs.

Jaison Cianelli is a passionate artist dedicated to taking his art and his career to new levels. His work can be found in homes, restaurants, hospitals, and holistic minded businesses across the country and around the world. Collections are located in the United States, United Kingdom, Australia, Germany, and Canada. Jaison has also won fine art awards, been reviewed in newspaper and magazine publications, and has his work on the cover of books and magazines. Cianelli Studios was created in 2006 to share Cianelli's artwork with the world and establish a means of personally communicating with those interested in his work. For more up-to-date information we invite you to follow his career on Facebook, Twitter, and Google Plus. This website contains an updated listing of almost all his artwork. Artwork is updated on an ongoing basis. To purchase an original painting or to share your thoughts do not hesitate to contact Jaison Cianelli directly.

Need more information about Jaison? Visit Jaison's Biography Page with questions and answers for students.



artist statement
"My work is about passion and expressing joy. By putting my creative heart first I hope to experience art on a spiritual level. I desire to join with the oneness during the creative process, to produce art forms that deeply express this union and are a true manifestation of my experience. My goal is to be moved, and in turn move you. If I am inspired by the the filtered rays of light, living shapes, and unbelievable color palette right at sunset I do not desire to recreate the sunset as art. I desire to dwell in the creation of art, the action of painting, with all the emotions and memories I feel admiring the creative source (God) that is behind the sunset. In this sense my artwork is a product of emotions, a display of energy, a reaction to the light source."
articles by jaison
exhibitions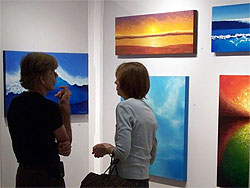 St. Joseph Hospital,
Art Reach Spring Art Reception
, Nashua, NH (2012)
Red Dot Art Fair, Miami, FL (2011)
Gallerie 801,
Gallery Walk Monthly
, Hot Springs, AR (2011)
The Artists' Haven Gallery,
A World of Artists
, Fort Lauderdale, FL (2010)
Sheldon Fine Art, Newport, RI (2010)
Art 3 Gallery,
Splash
, Manchester, NH (2010)
Art 3 Gallery,
The Light Fantastic
, Manchester, NH (2010)
The Artists' Haven Gallery,
Fine Art Competition Collective Exhibition
, Fort Lauderdale, FL (2010)
The Artists' Haven Gallery,
Celebrating 100 Artists
, Fort Lauderdale, FL (2009)
The Artists' Haven Gallery,
Featured Artists
, Fort Lauderdale, FL (2009)
The Spot, Providence, RI (2009)
Artstream Gallery,
Lovely Hearts
, Rochester, NH (2008)
Aislinn,
Opening Reception
, New Boston, NH (2007)
education
BSc Industrial Design and Graphic Arts, WIT, Boston, MA (2002)
publications
Fine 9: Masters Of The Creative, MUSES Magazine, (September 2012)
See Blog Post
Magazine Cover & Article, IEEE Computer Graphics, (July/August 2012)
See Blog Post
Concert Program Cover, Singers in Accord, Ignite the Spirit of Love (2012)
See Blog Post
Book Cover, Towards the Light. Lenten Reflections for Individuals and Groups (2012)
See Blog Post
Book Cover, Embrace.Your.Journey. 180 Day Journey of Spiritual Transformation for the Women Entrepreneur (2011)
NH Artist's Work Gaining Worldwide Attention, NH Union Leader (May 2011)
See Blog Post
International Dictionary of Artists 2011, World Wide Art Books (2011)
Jaison Cianelli: Expressionist Painter, EmptyEasel.com (2011)
See Blog Post
Spirit Seeker Magazine, SpiritSeeker.com (October 2010)
Celebrating 100 Artists, Michael Joseph Publishing (2009)
Piscataquog News, Piscataquog Land Conservancy (June 2008)
accomplishments
Licensed Artist for Swenk Violin Case Artwork Skins, Swenk.me (2014)
"Oneness" Wall Mural, University Baptist Church (2013)
See Blog Post
Licensed Artist Collection, Check Advantage.com (2013)
See Blog Post
Licensed Artist, New York Graphic Society (2013)
"Passion" Recreated as Large Restaurant Awning, Cafe Fresco, East Greenwich, RI (2012)
See Blog Post
Nominated for Palm Art Award, Art Domain, Leipzig, Germany (2012-2013)
David of Michelangelo Candidate, Associazione Culturale Italia in Arte (2010-2011)
Fine Art Competition Semi-Finalist, Artists' Haven Gallery, Fort Lauderdale, FL (2010)
See Blog Post
Five Star Artist Award for Outstanding Artistic Talent, AllBuyArt.com (2009)
See Blog Post
Florence Biennale Art Exhibit Acceptance, Florence, Italy (2009)
Artist of The Month, Spirit Link Gallery (2008)
Andover Artist Guild Scholarship (1999)
affiliations
The Art Gallerist.com, Laguna Beach, CA, TheArtGallerist.com
Lamprey Arts & Culture Alliance (LACA), Newmarket, NH, LampreyArts.org
The Spot on Thayer, Providence, RI
Arts And Healing Network, ArtHeals.org
World Artist Directory, WorldArtistDirectory.com